Design for Hiking, Pilot, Skiing,
No External Antennas

are Required.
Key Features
Typical RF Performance
| | |
| --- | --- |
| Lora Max RF Output Power | 20 dBm |
| Lora External RX Ultra-Low Noise Amplifier (LNA) | Gain = 15.64 dB, Noise Figure = 0.8dB |
| VSWR of Lora PCB Antenna (US Edition) | < =1.5 @ 915 MHz |
| Impedance Bandwidth of Lora PCB Antenna (US Edition) | 882 MHz to 935 MHz for VSWR < = 2 |
| Positioning And Navigation Module | Build-in GPS Module, LNA and patch ceramic antenna. GPS, BDS and GLONASS are supported |
The Latest Firmware
Meshtastic Mesh Device Nano Edition G1 had been supported by the official meshtastic repository on Github from firmware version 1.2.61. Thus, the latest firmware could be downloaded from the meshtastic project's releases page:
https://github.com/meshtastic/Meshtastic-device/releases
Firmware file: firmware-nano-g1-1.x.x.bin
The Fimware may also be updated by using Meshtastic GUI Installer. Meshtastic GUI Installer is a cross platform, easy to use GUI for installing Meshtastic firmware.
More Information about the official firmware support: https://meshtastic.org/docs/hardware/supported/nano-g1
Real World Testing
The coverage of this credit card size Lora device was tested in the urban area which full of more than 150m skyscraper towers. In the experiment (TX:20dBm, Freq:915Mhz, Long/Slow), 2000m communication distance had been tested. At the distance of 1800 meters, the device was completely normal. At the distance of 2000 meters, the function of sending messages was still normal, but the device status and location information could not be updated normally.

Mechanical Design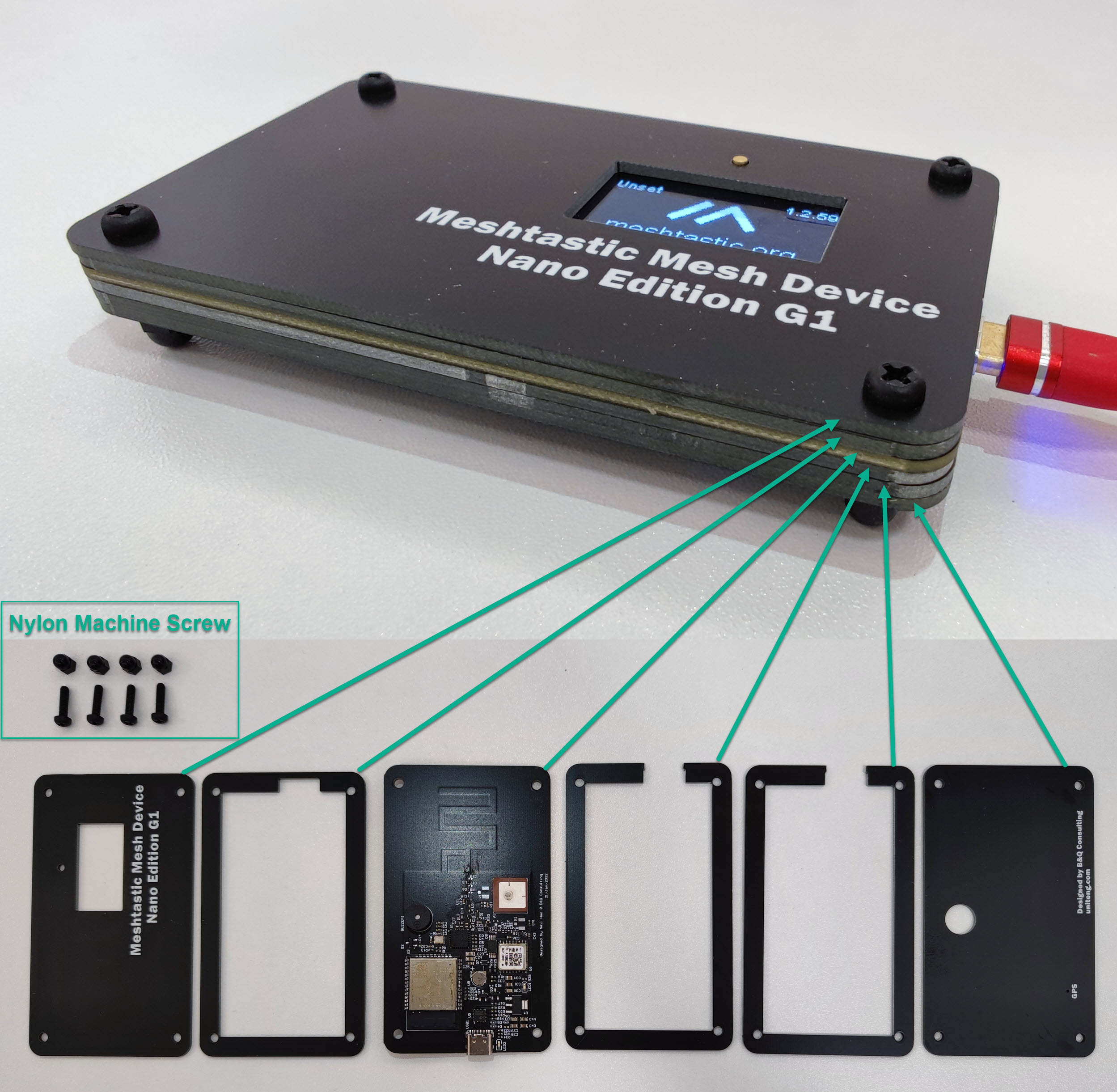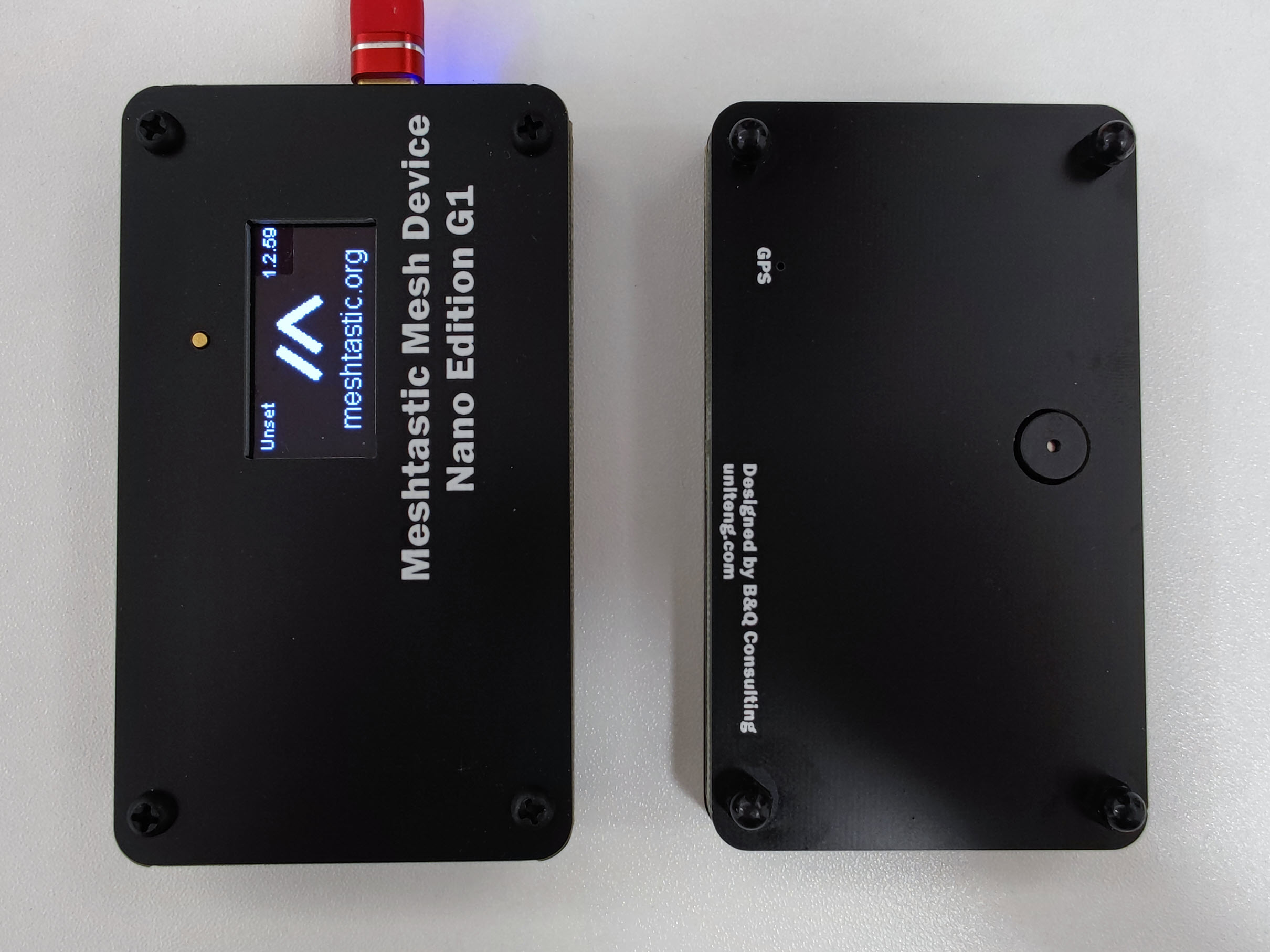 APP Screenshots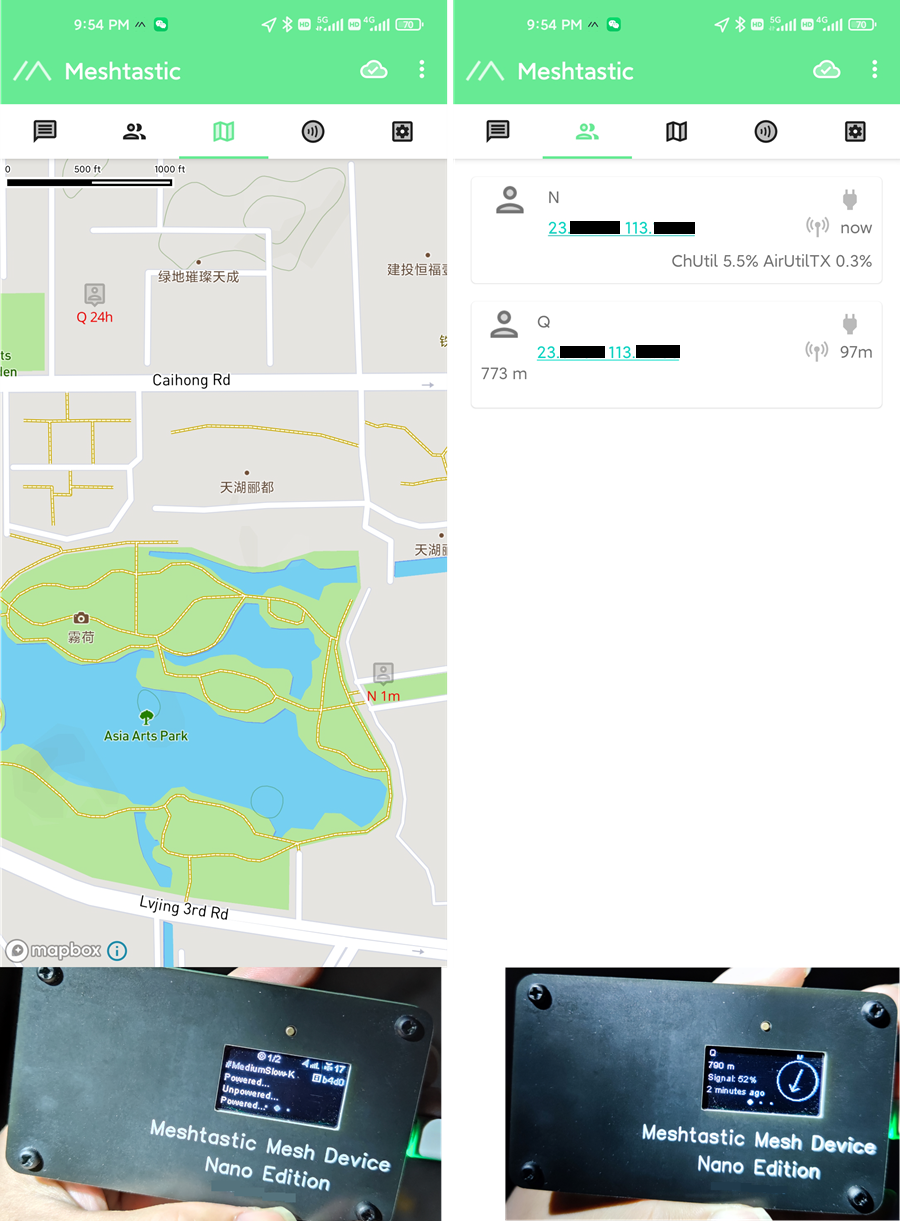 Additional Information